9021 E. Boone Avenue, Spokane Valley, WA 99212
Welcome to New Hope Baptist Church.
We are a friendly church with a very big heart, and we are glad that you found us. At New Hope we love the Lord, we trust in his word, and we believe in the power of God's love to heal pain, fix broken lives, open closed hearts, and make all things possible. There is nothing that our God can't do.
​
We hope you will take the time to get to know us a little better or better yet, stop by for a visit. All are welcome!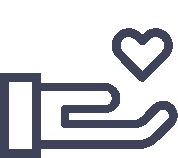 "Jesus Christ himself being the chief cornerstone; In whom all the building fitly framed together groweth unto an holy temple in the Lord."